Keluasan keilmuan desain senantiasa berkembang dan memiliki berbagai macam pola dan metode pemecahan masalah. Oleh sebab itu, diharapkan agar senantiasa mengembangkan pengetahuan terkait metodologi desain dalam upaya memecahkan setiap kasus dan persoalan dalam desain.
Suplemen ini di buat dan diharapkan para peserta didik dapat mengapresiasi.
—————————————————————————————-
KERANGKA BERPIKIR DALAM METODOLOGI DESAIN
Kerangka berpikir Metodologi Desain secara umum di bagi 3; Model pendekatan Air terjun (Waterfall Approach), pendekatan model 'V' (V-Shaped Approach), pendekatan model berputar (Iterative Approach).
Design Methods View
Iterative Approach
Design Methods View
V-Shaped Approach
Design Methods View
Waterfall Approach
Design Tools View
---

Upgrades

Product or system upgrades may affect one of several of:

Software
For networked embedded systems, this is the most common type of upgrade, and strongly resembles PC-based upgrades. A well-known example is for mobile phones.
Firmware
Hardware
Hardware upgrades are rare, and most often occur for avionics and military applications.

Upgrades follow the same procedures for certification (when these apply) as does the initial development.

— See also (internal links) —

— See also (external links) —
The Design Method
While the scientific method helps us understand what already exists, the design method helps us create new things around us.
Comparison between scientific and design methods!Looking at both methods, there are similarities and differences. But looking at the end result, they can be considered complementary processes, part of our way of being: we do want to understand and we do want to create.
SCIENTIFIC
DESIGN
observation

existing reality                                          desired reality

analysis

hypothesis                                              design criteria

experiment

scientific data

synthesis

provisional design

evaluate

conclusion

simulate and evaluate

final design

publish

scientific paper, article, patent                          model, product, patent, building
Shared experiences by TU Delft scholars
"Engineering, design, science and the humanities. It's a shame that academics tend to make things so difficult for each other when it comes to the one true path to scientific knowledge" (Fokkema 2009)
Scientific research and design engineering can both be viewed as complex problem solving processes (Badke-Schaub 2009)
The design of an aircraft is a set of constraints met in an optimized shape. As a method, designing is going through iterations, one after the other, forth and back from the conceptual phase to the final phase of a configuration, until all requirements are fulfilled. And every iteration is a trade-off. (Pavel-Bos 2009)
"Nowadays design and research are strongly interwoven and mutually dependent on each other. Notwithstanding, from a methodological point of view, there are fundamental differences between design and research. They consequently require specific methodologies." (Roozenburg 2002)
References
Badke-Schaub, Petra, Faculty of Industrial Design Engineering, Delft, July 22, 2009.
Fokkema, Jacob T. "Design and…."
01-07-2009 [cited 05-08-2009]. Available from http://fokkema.weblog.tudelft.nl/2009/01/07/design-and-1.
Pavel-Bos, Marilena, Faculty of Aerospace Engineering, Delft, July 29,  2009.
Roozenburg, Norbert F.M.  (2002). A theory is not a thing: a methodological comparison of design and research. In "International conference the sciences of design: the scientific challenge for the 21st century in honour of Herbert Simon" (pp. 1-11)
———————–
Here are some links to a shorter version of a talk I did at Design Thinking Dallas. This talk is a version I did for TEDx Penn Quarter which happened on July 11, 2010. It's far from one of my best presentations in terms of this content—but it's the only publically available one with video.
This particular TEDx event was put on in large part with with Cynergy as a benefactor. It was a fantastic event in Washington DC and I really enjoyed the TEDx format—although the speaking format is absolutely harder than it looks. As with all TED events this is really a story versus a presentation. I've embedded both below for you.
Here's a link to the presentation.
Bernard ted x_pennquarter_071110
——————————–
Date: Oct. 30, 2008
Time: 2:54 pm
I believe that considering case studies are very fundamental and crucial to learn about the secrets of success and to eventually produce valuable project designs. "IDEO Method Cards" is one of the smart approaches in the realm of design. Basically, it is a design to inspire other designs_ a design research tool in which each card explains and describes one method by providing a concise story about when and how design methods are best used.
http://www.ideo.com/work/item/method-cards/
This method provides ways in which designers can understand people's tendencies in designs. Even more, it engages people in the brainstorming process of designs; keeping people at the center of the design process _asking them how a designer might help and observing what they do_ is a key factor. Then, learning from the facts gathered and trying them out would add to the creativity of the design, "I believe that if we think first about people and then try, try, and try again to prototype out designs, we stand a good chance of creating innovative solutions that people will value and enjoy", (Moggridge, 2007, p. 643).
This is not a "how to" guide method. It's a design tool meant to help exploring and developing one's new approaches. As it could help in designing something new, it also helps in designing a new version of something. This tool can be used by sorting, browsing, searching, spreading out and pinning up cards to execute design projects. As mentioned previously, this design helps to stimulate designers/clients thinking to burst innovations. Considering the priority of the design purpose, or in other words "what people really need", rather than focusing on the art or the aesthetic side of the design is highly important, "Is design an expression of art (an art form)? The design is an expression of the purpose. It may (if is good enough) later be judged as art", (Moggridge, 2007, p. 648). In this case, since this design is unlike other designs, the main purpose here is to inspire designs/ innovations and to manifest other purposes of potential designs.
Finally, learning that good designs recognize all possible/ relevant constraints such as price, size, time or mobility etc. is king and a key factor in the creativity of the design. Based on that principle, IDEO Method Cards deck has recognized constraints and figured out how to manage them, "Good design comes from the successful synthesis of a solution that recognizes all the relevant constraints, and the nature of the constraints defines the difference between design disciplines", (Moggridge, 2007, p. 649).
——————–
User Experience Deliverables
by Peter Morville
Tools for Thinking
1. Stories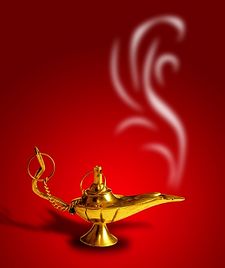 A good story about a user's experience can help people to see the problem (or opportunity), motivate people to take action, and stick in people's memories long after we're gone.
2. Proverbs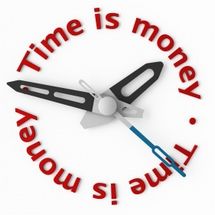 High-concept pitches, generative analogies, and experience strategies invoke existing schemas to put the world in a wardrobe.
3. Personas
Portraits and profiles of user types (and their goals and behaviors) remind us all that "you are not the user" and serve as an invaluable compass for design and development.
4. Scenarios
Positioning personas in natural contexts gets us thinking about how a system fits the lives of real people.
5. Content Inventories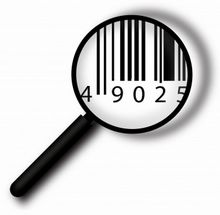 Reviewing and describing documents and objects is a prerequisite to effective structure and organization. The artifact (often a spreadsheet) is a sign of due diligence.
6. Analytics
We learn by wallowing in interaction, search, and navigation data. And, we teach by uncovering and charting the most pivotal landmarks, portals, paths, and patterns.
7. User Surveys
Asking the same questions of many users across multiple audiences can reveal existing gaps and common needs, and show how they map to customer satisfaction.
8. Concept Maps
In the territory of concepts, a good map can help us see where we are and decide what to do by establishing landmarks, clarifying relationships, and identifying true north.
9. System Maps
A visual representation of objects and relationships within a system can aid understanding and finding for both stakeholders and users. Shift gears from "as-is" to "to-be" and you have a blueprint for structural redesign.
10. Process Flows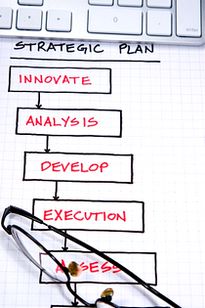 How do users move through a system? How can we improve these flows? A symbolic depiction can enlighten desire lines and show the benefits of (less) chosen paths.
11. Wireframes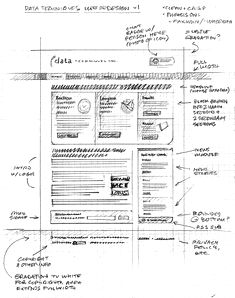 Sketches of pages and screens can focus us on structure, organization, navigation, and interaction before investing time and attention in color, typography, and image.
12. Storyboards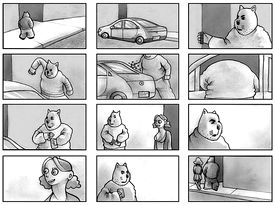 A series of sketches with narrative displayed in sequence can tell a story and paint a picture by showing interaction between users and systems in context over time.
13. Concept Designs
Interface designs and composite art invoke an emotional response and capture people's attention by presenting a high-fidelity image of how the product could look.
14. Prototypes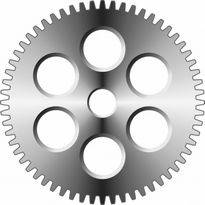 From paper prototypes to pre-alpha software and hardware, working models drive rapid iteration and emotional engagement by showing how a product will look and feel.
15. Narrative Reports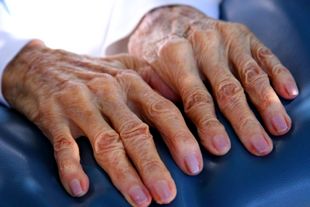 Writing is a great tool for thinking and organizing. And, it's hard to beat a written report for presenting detailed results and analysis or formal recommendations. Reports can serve as a container for most other deliverables.
16. Presentations
As the lingua franca of business, slideshows (and videos) can be great for telling a story or painting a picture. They can also be dead boring, unless you present in person, hit the highlights, and beware the bullets. Presentations can serve as a container for most other deliverables.
17. Plans
Project plans, roadmaps, and schedules guide design and development activity by clarifying roles and responsibilities.
18. Specifications
An explicit set of requirements describing the behavior or function of a system is often a necessary element in the transition from design to development.
19. Style Guides
A manual that defines a set of standards for identity, design, and writing can promote clarity and consistency.
20. Design Patterns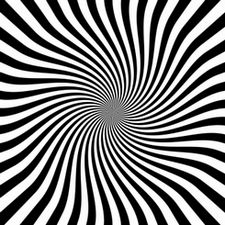 A pattern library that shows repeatable solutions to common problems can describe best practices, encourage sharing and reuse, and promote consistency.
Organizing the Deliverables
Of course, compiling a list is only the first step. For each project, we must strive for the optimal mix. Since our deliverables resist a taxonomy, asking questions may help derive their folksonomy.
Audience. Who must you reach?
Content. What is the message?
Context. Where is the conversation?
Process. When is the message?
Problem. Why are you communicating?
And, the questions never end. Should your argument be simple or elaborate? Quantitative or qualitative? We can organize and describe these deliverables until the end of time. We've made a start.
Perhaps you can help.
Will you tag a few in our collection on Flickr?
Treasure Map
If you've made it this far, you deserve a reward. That's a lot of words about a lot of deliverables. And, that's the problem. It's hard to find the best trees when we can't see the forest. So, we often fall back on old habits. We churn out wireframes when a story may be worth its weight in gold.
Some great visual deliverables stay hidden in plain sight. That's why we have created this treasure map for our wall (and yours).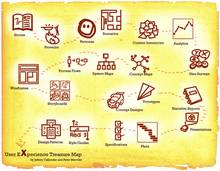 Download now –  The User Experience Treasure Map
Good luck exploring! And, please let us know what you discover!
Originally written by Peter Morville and first published on January 27th 2009 as "User Experience Deliverables"